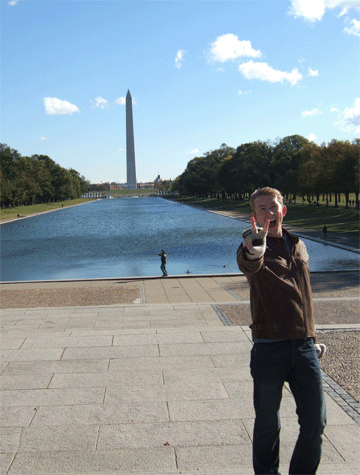 Travis Woods
Contact Info
Profile
Travis Woods has been a member of the NFCR since late 2002. He is currently in transition from working on chemistry and molecular biology problems to working primarily on instrumentation development and use. Travis currently works at the University of New Mexico in close collaboration with the NFCR.
Recent Publications
Naivar MA, Wilder ME, Habbersett RC, Woods TA, Sebba DS, Nolan JP, Graves SW
(2009) Development of small and inexpensive digital data acquisition systems using a microcontroller-based approach, Cytometry 75A:979-989.
Habbersett RC, Naivar MA, Woods TA, Goddard GR, Graves SW (2007) Evaluation of a green laser pointer for flow cytometry. Cytometry, 71A: 809-917.
Saunders MJ, Kim H, Woods TA, Nolan JP, Sklar LA, Edwards BE, Graves SW (2006) Microsphere based protease assays and screening application for lethal factor and factor Xa. Cytometry A 69: 342-352.
Graves SW, Woods TA, Kim H, Nolan JP (2005) Direct fluorescent staining and analysis of proteins on microspheres using CBQCA. Cytometry A 65: 50-58.
Woods TA, Graves SW, Nolan JP (2005) Microsphere surface protein determination using flow cytometry. In: Current Protocols in Cytometry, Robinson JP, Darzynkiewicz Z, Dobrucki J, Hyun WC, Nolan JP, Orfao A, Rabinovitch PS, ed. (Wiley Interscience, New York) Chapter 13.2: 13.2.1-13.2.13.