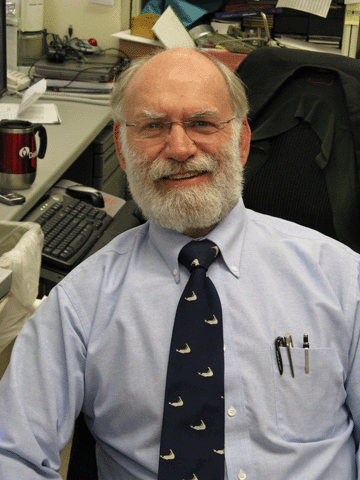 Mark Wilder
Contact Info
mew@lanl.gov
505 667 7880
Profile
Mark has worked in flow cytometry since 1974 and in the NFCR since it's beginning. He has worked in sample generation and machine operation. Currently, he is involved in development of next generation data acquisition systems.
Recent Publications
Naivar MA, Wilder ME, Habbersett RC, Woods TA, Sebba DS, Nolan JP, Graves SW
(2009) Development of small and inexpensive digital data acquisition systems using a microcontroller-based approach, Cytometry 75A:979-989.
Naivar MA, Parson JD, Wilder ME, Habbersett RC, Edwards BS, Sklar L, Nolan JP, Graves SW, Martin JC, Jett JH, Freyer JP (2007) Open, reconfigurable cytometric acquisition system: ORCAS. Cytometry, 71A (11): 915-924.